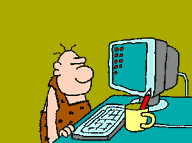 It is Saturday morning and I wake up to an empty coffee container. EMPTY. I`m not usually the one to make the coffee in the morning as I`m lazy and sleep later than anyone else. But today, I was up first and thought I`d be nice and let the coffee depleter sleep in. The worst part is, the empty can was left in the cupboard, so I get the pot all ready and reach up for the can, open it and BAM no coffee. (like de ja vu)
NO COFFEE.
So I grab Anna, I don`t even let her put her shoes on, I throw 0n a sweater, as I have no bra on, and head to McDonalds. God Bless McDonalds. (this isnt LA we dont have starbucks that close) The 45 second drive was unbearable, but the 15 car line was hell on earth. After all my pain and suffering I decided to get myself a Large coffee AND a large french vanilla Cappucino, I like to mix them half n half.
MMMMMM COFFEE.
ok Ill save my "If I dont do it myself it doesnt get done" rant for another post and add shopping to my list of things to do today. I also wont mention that the coffee depleter played hookie from work yesterday and STILL didnt get coffee.
Things to do today:
Fold the 5 baskets of clean laundry sitting in living room.
Put away the laundry
Clean bedroom (more laundry, its spring so the wardrobe switch has cause a mess)
Mop and clean kitchen
Spray off Vinyl Siding on back of house
Clean office (I think Im gonna sit this one out)
Go shopping - get coffee